The Expert Economy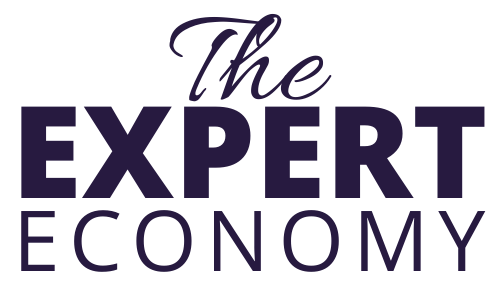 Are you a leading thinking within your industry building a business selling your expertise? You see a problem in the world that needs fixing...and you know you have the skills to do it. You know it needs fixing your way...' and want to get busy working on thirst-quenching projects You could talk all day about your subject...' but hate the idea of doing sales and marketing to win clients If this sounds like you, WELCOME TO THE EXPERT ECONOMY At The Expert Economy, I teach a step-by-step methodology for self-employed business owners to quickly establish their business and get paid for the value they create. Whether you are someone who has recently started a business selling your expertise as a service, someone who has been going for a long time, or you're just starting to think about starting your own business - you`re in the right place.
I offer training courses, one-to-one coaching, group coaching and meet-ups. With us, you`ll be joining a community of Expert Entrepreneurs on the road less traveled. *** LISTEN TO MY PODCAST *** If you're curious to learn more ahead of the Business Show, then why not listen to my new Podcast? The intention of the Podcast is to provide an open-hearted discussion around the joys and perils of winning new clients, balancing commitments, and keeping your head in the game. Join me now to: + Learn new methods for winning clients and glean insightful distinctions that will save you time and avoid costly distractions + Understand what it means to be an Expert Entrepreneur so you can decipher the business and marketing advice that`s right for you, and ignore the rest + Disempower negative mindsets that paralyse performance so you can quickly break out of them and move forward + Become empowered to cut through bull-shit success stories and sales messages that leave you feeling inadequate and needing to buy a high priced training program to succeed Go to www.TheExpertEconomy.co.uk to access episodes and subscribe for show bonuses!
*** WOULD YOU LIKE ME TO REVIEW YOUR LINKEDIN PROFILE? *** Your LinkedIn Profile is your window to the world! I've been reviewing LinkedIn Profiles for the last 7 years and writing them for 5 years. When it comes to positioning yourself as the 'go-to' expert on your profile and marrying that with your sales funnel that will win you clients, I know what I am talking about. At the show, I'll be offering 10 minute LinkedIn Profile Reviews (please use the booking link below to select slot). Due to demand and the current world situation, I am also able to offer these reviews via Zoom.
To book a slot please go to https://theprofile.company/apply-profile-review/ I look forward to meeting you at the show!! ABOUT ME I am a LinkedIn Profile Expert who began her entrepreneurial career as a Life Coach in 2006. After making all the classic mistakes and writing my book Grassroots to Green Shoots about the lessons I learned, I was determined to rectify my wrongs and master the art of winning new business as a solo-entrepreneur. I went on the establish TheProfile.Company, becoming a world-leading LinkedIn Profile expert and writing my book What to Put on Your LinkedIn Profile. Before long, I began to notice that not only did people tend to undersell themselves on their profile, but they were missing vital business components, that if put in place, would dramatically change their results. It was from here that The Expert Economy was born.