Women's Business Club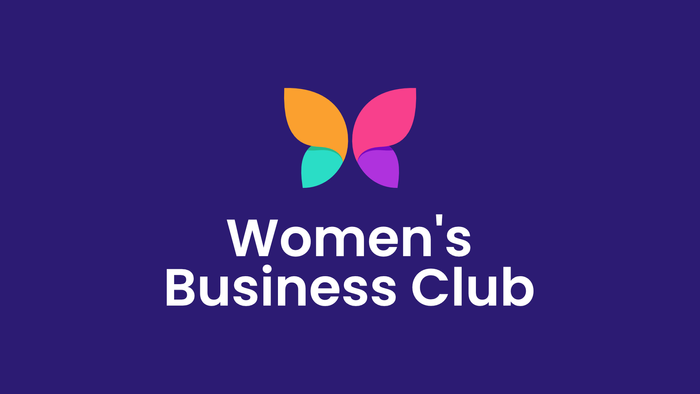 The Women's Business Club is everything a big thinker or business leader needs to succeed. Join an award-winning business support network with a reach of over 52,803 businesses across the UK and go on a journey that will see you smashing through professional barriers, progressing onto the next level of success and building your support network.
From startups to SME and beyond, we are championing your success through tailor made events, products and services to meet you where you are at in your business journey, empowering you to succeed!
My Success Story
Learn how to start, grow and scale a successful business.
We provide the practical business tools for the female startup through the My Success Story system, a monthly subscription to valuable tools and resources to help your startup business thrive.
My Boardroom
Strategic support for female business leaders
My Boardroom creates the safe space to tackle the issues you face in your day-to-day life as an ambitious and driven woman in business - your own non-exec board of directors at half the expense! Connect with like-minded women who will walk the journey with you, assisting you and challenging you to smash those targets and reach your business goals.
Gone are the days of tiresomely carrying the weight of running a business or leading a team on your own. When you become a part of the Women's Business Club, you become a part of something so much bigger than yourself. And it will take you further than you've ever gone on your own.
About Women's Business Club
How it all began
The Women;'s Business Club was founded by Angela De Souza who wanted to set up a business network that she would like to attend where she felt comfortable being herself and accepted as a woman in business.
From the very first event in January 2013 to today, the club has stayed true to its calling to serve business women and supporting them in their growth and success whilst encouraging feminine leadership.
Our Vision & Mission
Our mission is to empower women to succeed in business.
Bringing strategic networking, powerful community, tailored support and exclusive opportunities to big thinkers and business leaders - unleashing potential and changing the course of history.
Our Promise
We are committed to building a thriving, creative and diverse global community of big thinkers, business leaders, SME founders and corporate executives who are committed to breaking down barriers and in making a difference in the world around them.
So if you are a change-maker, a mould breaker, a ceiling shatterer, we are looking for women like YOU to pioneer this revolutionary business community. To take it further, and to change the course of history.